Lotus
︎
A mindfulness app encouraging the contemplative driver to turn their car into a sanctuary to combat the stress of daily commuting.

Roles

---
IA
UX Research
Sketching
Wire-framing
UX / UI Design
Prototyping
Usability Testing

Problem

---
Regular commuters in Los Angeles experience increased levels of stress because they worry about traffic delays causing them to be late to work.

Solution

---
By providing commuters a tool to train their awareness, commuters could remain calm during traffic delays and improve their overall well-being.

MVP Features

---
Mindfulness audio library
Audio player
Checkin quiz
Journal


Progress tracker
The typical weekday commute within Los Angeles is one of the most stressful across major US metropolitan cities. I recruited full time workers who were living and commuting in the city to interview and learn about their experience on the road. The main insight I took away was the problem of increased stress during traffic delays. The stress was caused from dread of being late and feeling a lack of control over the current situation. I could not change the flow of traffic but I could use a human-centered design approach to find a solution that would lower their stress while commuting.
I sketched possible scenarios until I found a probable solution - my hypothesis being that by providing commuters a tool to train their awareness, commuters could remain calm during traffic delays and improve their overall well-being.
When I created the primary persona I was able to identify that a core goal of the user is to have balance in their life; being able to show up for their commitments without overtaxing themselves was key.
I framed the ideation stage around the question:
How might we turn the car into a sanctuary?
I researched the current meditation market to identify key product features that users responded positively to and then designed a flow that would be safe to follow while driving. Commuters told me in their interviews that they wanted to be safe overall while driving and would eliminate additional distractions when stressed.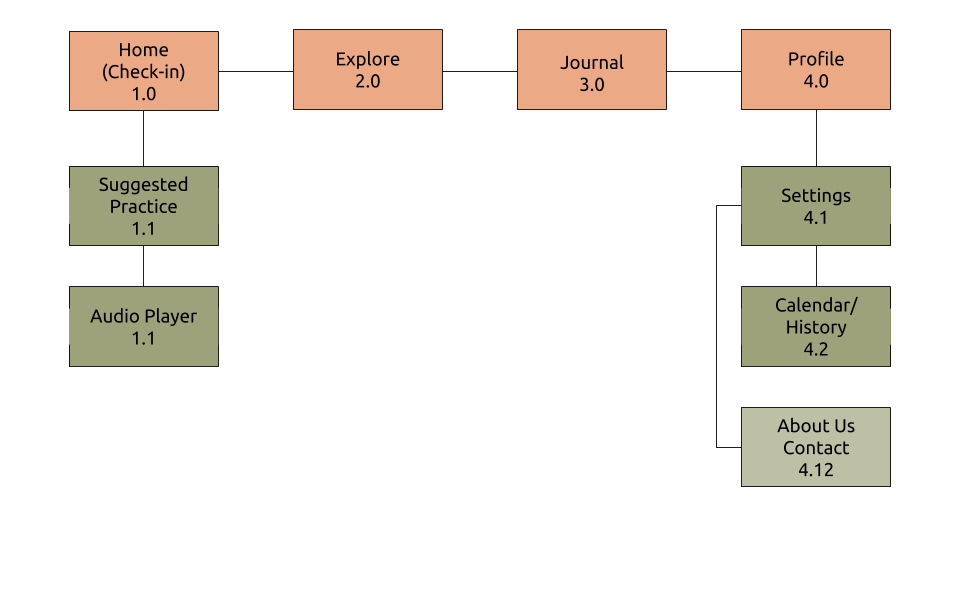 I revised the happy user flow until the path involved minimal interaction from the user and kept their attention on the road while they completed the focus-training task.
During card sorting and usability testing I learned insights about the user's habits and their assumptions around meditation and mindfulness content. When I first tested the paper prototype with users, it showed me where they were overwhelmed, confused and unable to complete the given task. Then I iterated the screens until the content was clear, informative and delightful to use.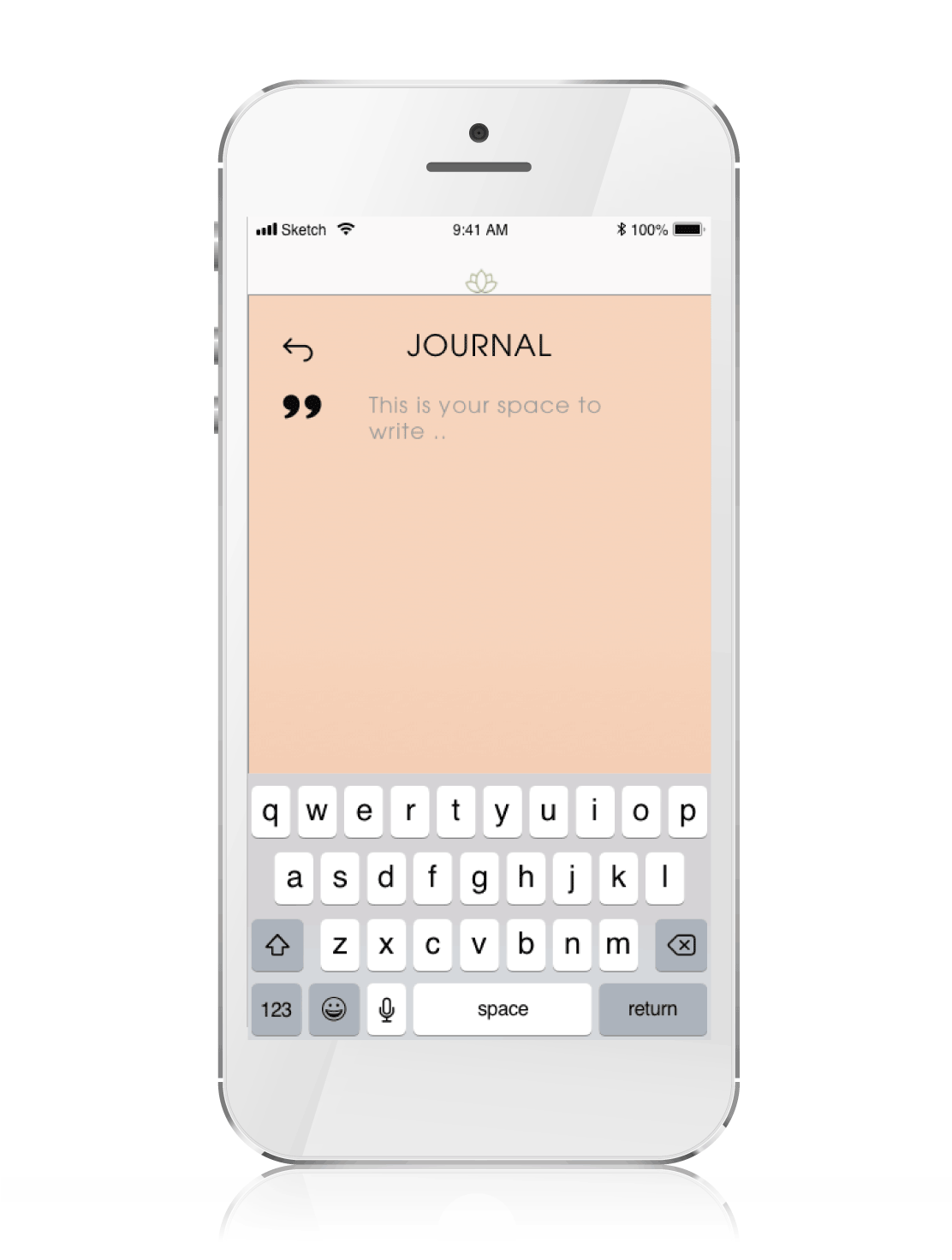 The MVP allows the user to train their focus, reflect and explore content to customize their listening experience.
Next steps I would take are to test the feature with a user while they are actually driving. I want to see if they can complete the task successfully with real environmental factors. I am also curious to test the voice within the audio practices as early research revealed high subjectivity around the gender and tone of the speaker. Another consideration I would make is to team up with a UI designer to elevate the look and feel of the mockup screens.
---